(I'm soooooo in the mood of blogging and posting pictures, so, sorry for the followers if your dashboard fulled with my posts ;D)

Today, me and some of my elementary school friends (Devin, Aip, Deta, Sarah, and Bianda), had a lunch at McDonald BSD to discuss our reunion on 4th July.

After that, we were so bored and too lazy to go home, Devin asked me and Aip to come with him to the Driving Range. We agreed :D. Because I'm poor at golf (I only play golf at the Putt-Putt Golf) HAHA) so I just watched Devin playing and Aip making fool of him self, and of course, took some photos! :D

Devin.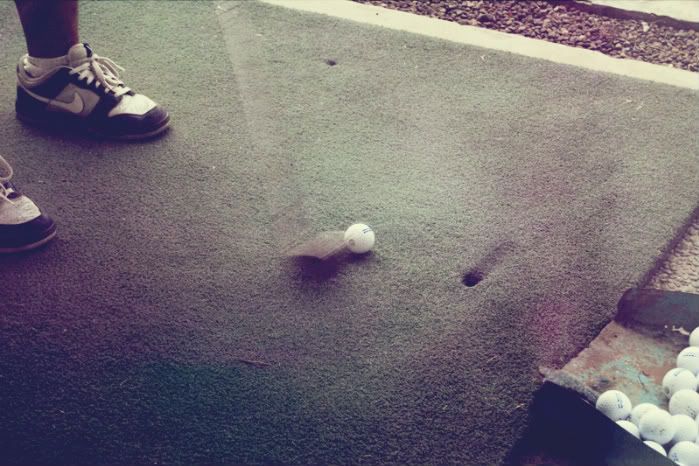 It was soooo windy.
Aip, bare footed golf player hahahaha.
Me and Aip were just playing around with Ika's club and ball, lol.