I can't forget you when you're gone.

You're like a song
that goes around in my head

And how I regret
It's been so long.
Oh, what went wrong?

Could it be something I said?
Time, make it go faster,
Or just rewind
To back when I'm wrapped in your arms
Well, yeah that's for you. You know who you are...
Sorry if I made you uncomfortable, sorry if I talked about 'things', I know it's your own life and I know I have no business any more, not even the tiny one. But some times it's just hard to accept the fact that happen right now, after these few years? Hmmmm, if you think that I don't care, you're wrong. So yeah, after all, I just want your happiness (I have to admit that), and if this is the way you get it, well okay. My life isn't ended yet. :)

THAT'S ALL, WRAP THE SADNESS MODE! :D
I've been spending my lousy days watching Ugly Betty. Yeah, all day long. The first thing I did in the morning was walked to my parent's room, turned on the DVD player and watched Ugly Betty until 4 pm, I took a bath, and watched again until 9 pm then go to sleep.
Well maybe not that dramatic, but the point is Ugly Betty is my friend for these past few days.
Actually, I did something pretty fun this week. Because I still had free bowling vouchers, I spent them with my friends. On Tuesday, I went to the bowling center with Kara and Adli, and on Thursday with Adli, Kara, Kara's brother: Kevin, Kara's sister: Kak Arin, and Kak Arin's boyfriend.
Me playing bowling, hahaha.

Kara & Adli my best duo. Kara is my best friend and Adli is my ojek HAHA kidding.

I wasn't ready -.-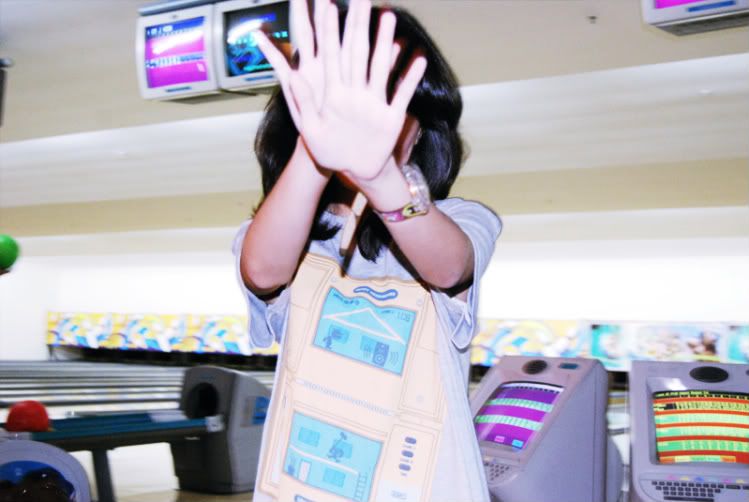 The score. Turned out that I was the winner ;)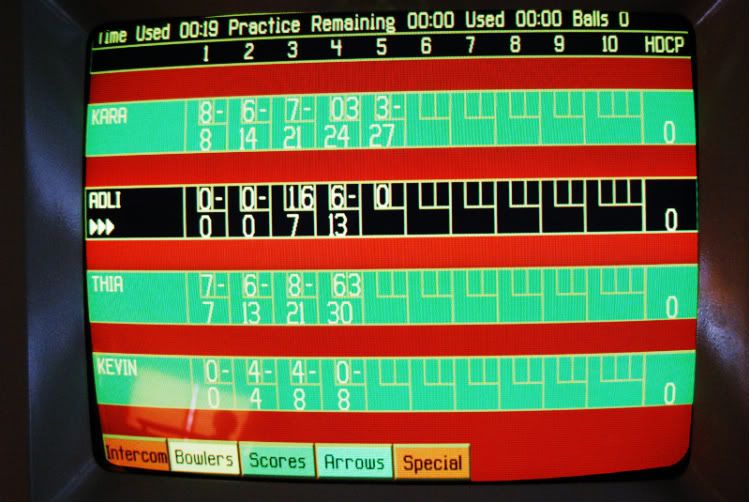 (Not in the mood of photo-editing, maybe later :p)
By the way, I'll go to Bangkok on 8th July. Any recommendations of what I must visit? Tell me tell me, it'll be appreciated :)