Went to Citos to meet Dira, Dinda, and Gabby. I waited for them for like 2 hours at Starbucks. After they showed up, we went to buy movie tickets. Because there was no chances to get Transformers tickets (already knew that), we bought 17 Again tickets.
Dinner at Burger King.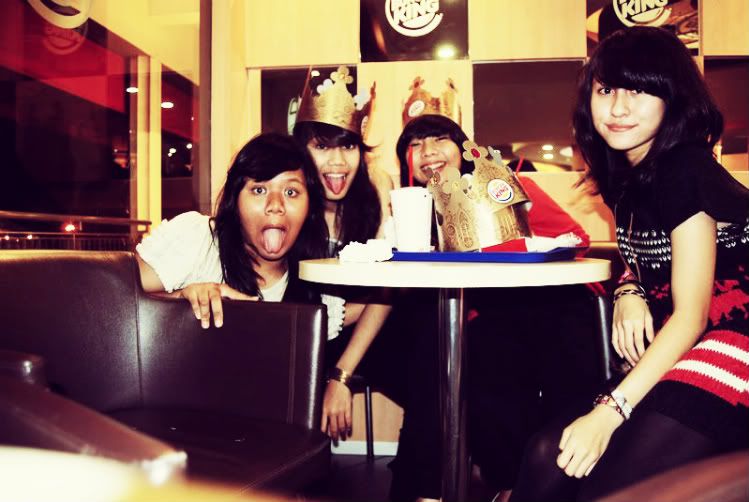 Gabby, Me, Dira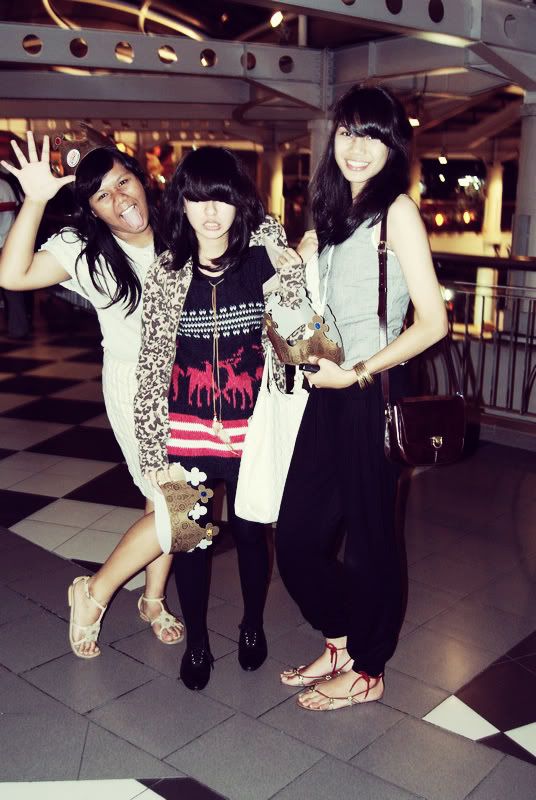 Me, Dinda, Dira.
Okay I'm soooo short.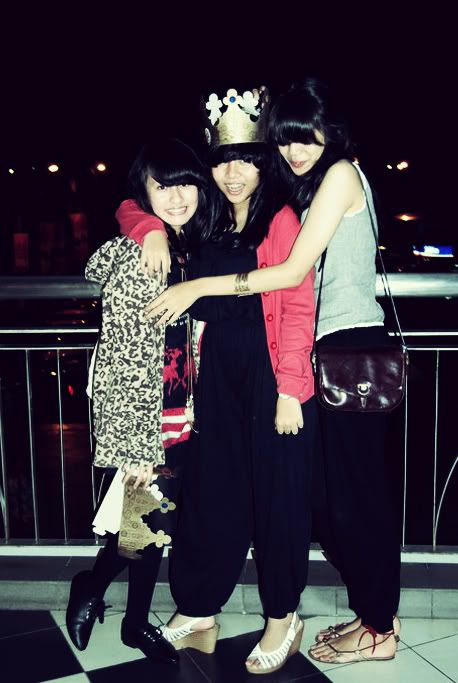 Then, Gabby left because her dad already picked her up. Too bad she couldn't join us to watch 17 Again, because the movie was really funny and touching (especially for me and Dinda hahaha). I hated Zac Efron who played in HSM, but in 17 Again he was...............gorgeous? Hehe.
On 9pm my mom called me and she said she gonna pick me up, so we decided to wait for her at Starbucks.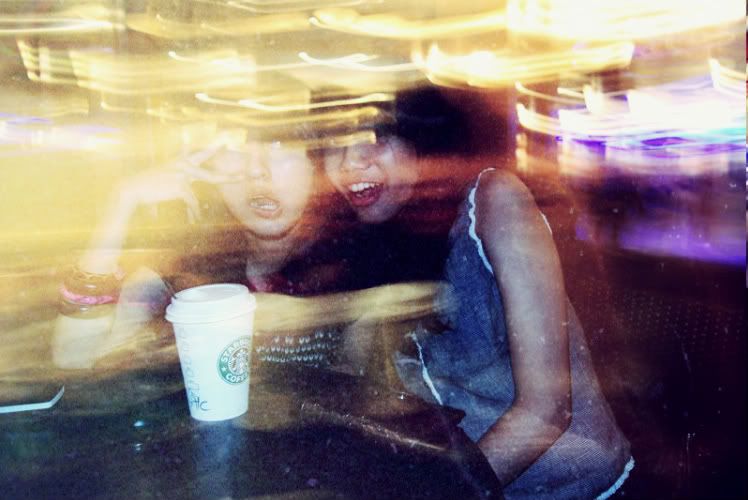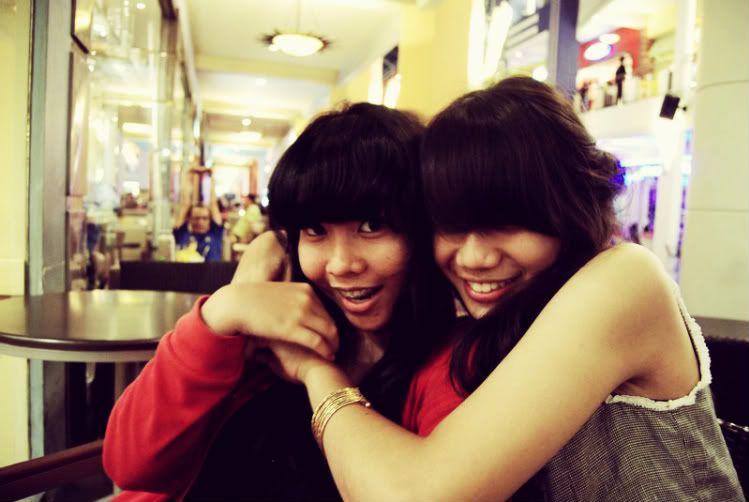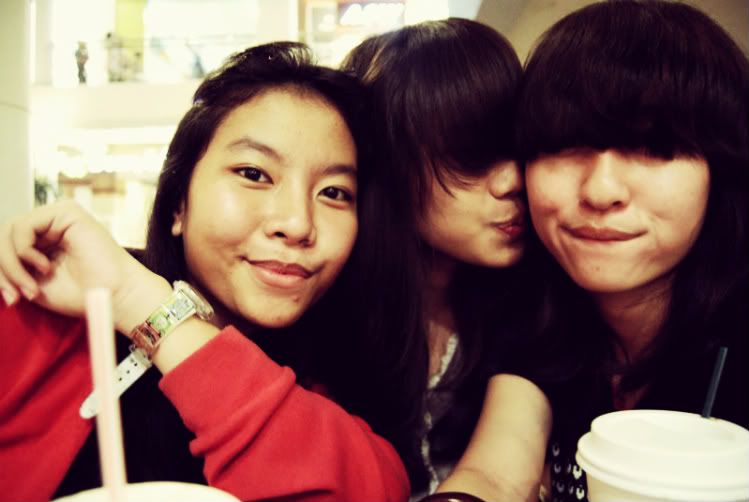 (++
more photos
)
It was so niceeeeeeeeeeeeee, I missed them, because it's been awhile since the last time I hanged out with them. And I'm glad that we could have some chit-chat about something and after some 'lectures' from Dinda, I felt a lot better. Love ya guys. :)