Third day in Thailand, we rented a car and a driver again. We asked him to bring us to Ayutthaya. But first we visited Bang Pa-In Palace, located between Bangkok and Ayutthaya. The Palace was okay, maybe because it looked like European building, which not really caught my eyes. But it was so big! So dad rented a golf car and we can drive it around the palace.
Bang Pa-In Palace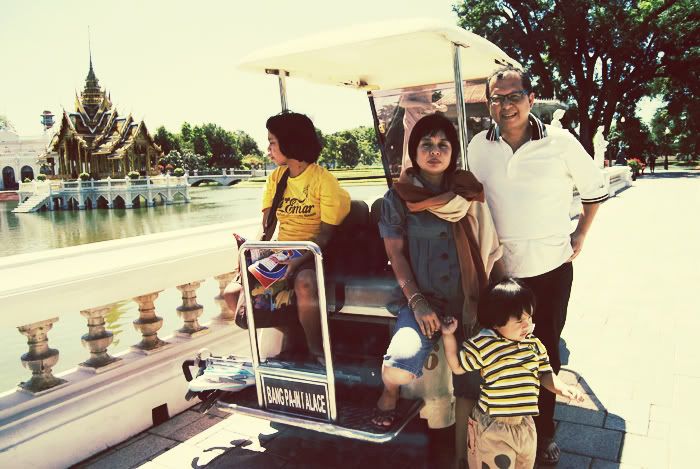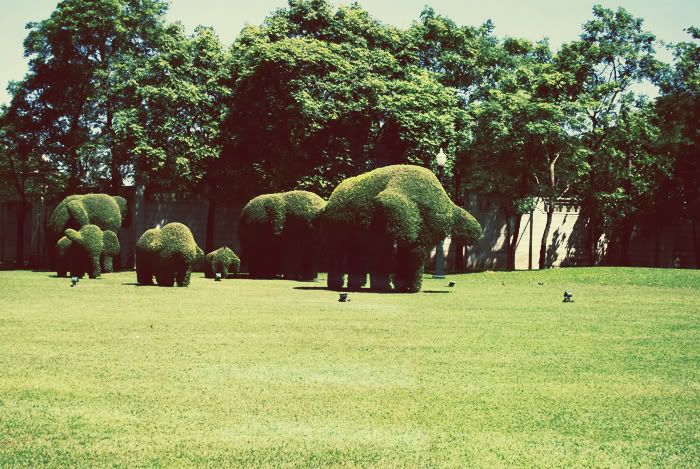 After that, we went to Ayutthaya and visit Wat Yai Chai Mongkol. It was so sunny and hot, but still it didn't stop us to walk around :D
The Reclining Buddha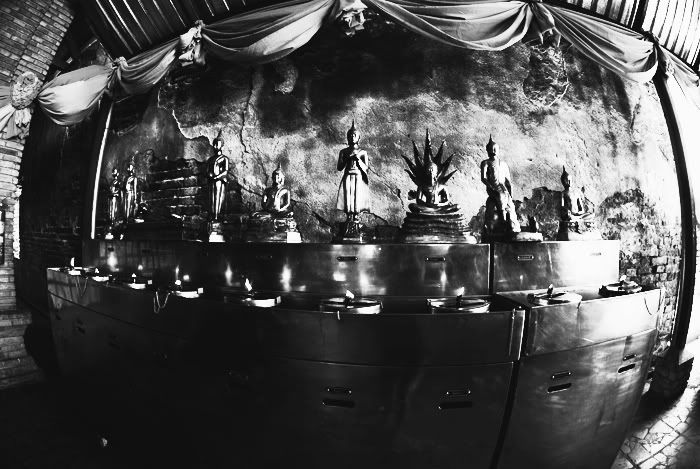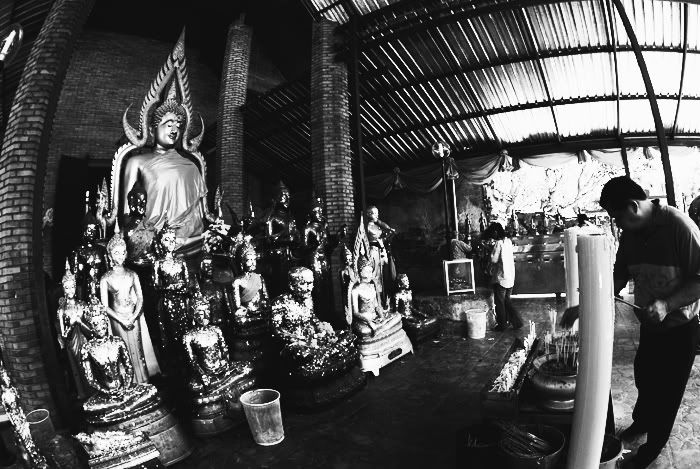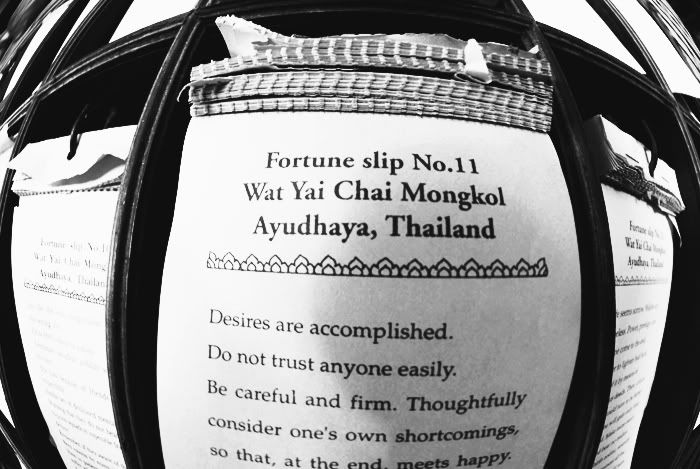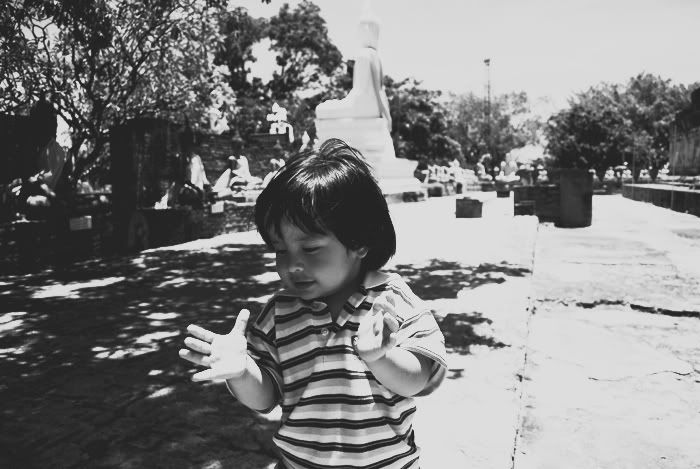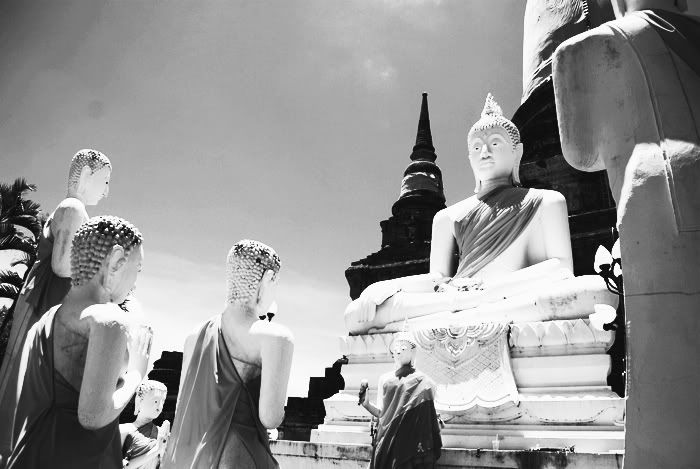 There's still so much temple, but we couldn't stand the heat anymore, so we left Ayutthaya and headed back to Bangkok. But first, we looked around for lunch and we decided to eat at some Muslim Restaurant, but the taste was horrible. At least for me.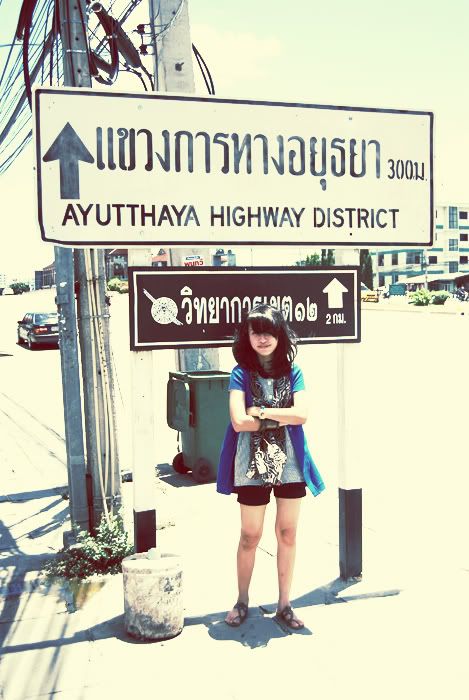 Maybe you guys are wondering why I got the almost same name as a city in Thailand, well it's because my dad named me after the city. But no, we don't have any Thailand blood (actually, I'm a bit Indian :P).
For you who don't know, Ayutthaya (read: Ayudhia) was the capital city of Thailand, before it moved to Bangkok. It's located 80 km from Bangkok. There's 200 temples there. :)
After a long drive to Bangkok, we visited Erawan Museum.
Too bad I didn't take any pictures in the museum, because I thought we weren't allowed to take pictures. But my mom, who got into the museum after me and my dad (we got in separated because we had to take care of Alvin who slept on his baby stroller) took some pictures inside it with her BB. Aaaaaaaaaaargh :(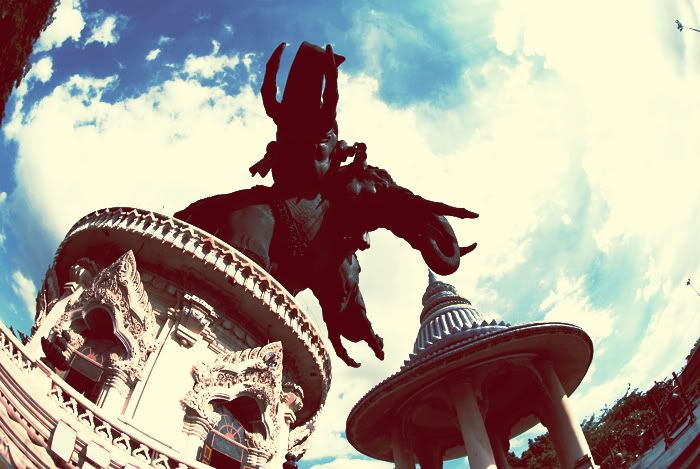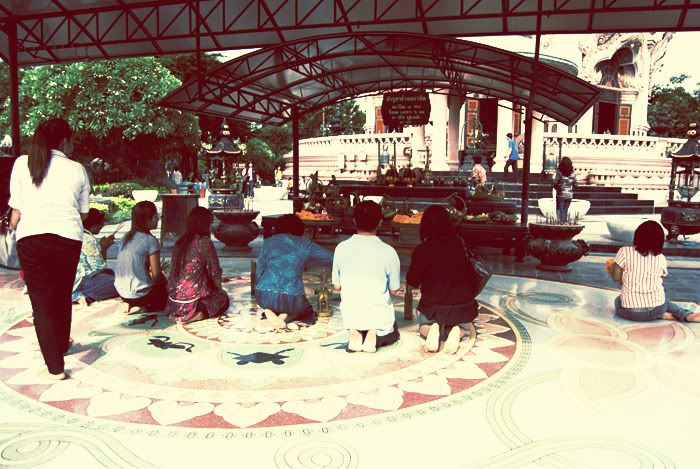 Then we left Erawan Museum and we visited Central World.
I bought a watch there, since my Swatch already looked so bad hahaha but I still love it so much (my Swatch, I mean), and I also bought a gray jeans, and I got it with a pretty cheap price.
After a few hours in Central World, we got back to the hotel. Bought us some dinner from the restaurant near the hotel and got back to our room. :3