Okay, because I'll post lot of big-sized pictures, you better get ready, and sorry if your computer lagging :9
First day:
So it was 8th July, and I was starting my trip to Bangkok, Thailand. My flight is on 4 .20 pm, so my mom and dad can still attend the election. I stayed at home preparing my stuff. On 1 pm the taxi that gonna bring us to the Airport came.

There was no traffic jam, so we got there in 45 minutes. We checked in, filled our immigration card the wait a few hours at Starbucks. I got the free coffee even though I haven't vote. for the election And the waiter was so cute. Double luck! Lol. :P
Lunch at Starbucks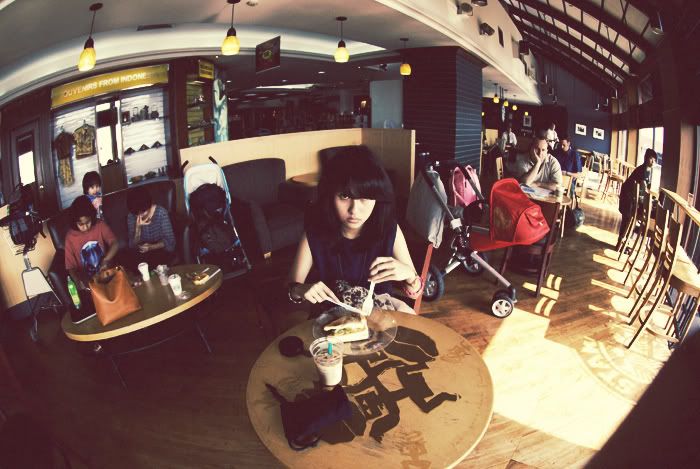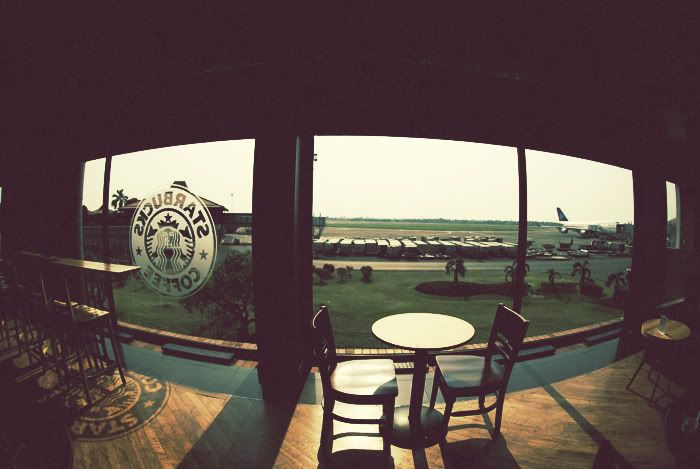 On 3 pm, we moved into the boarding room. Which already filled with people. And on 4.25 pm (I forgot the exact time) we got into the plane. I sat with my mom and my brother on the right side and my father and sister on the other side. My mom gave me the seat beside the window, just like I wanted.
View from my seat on the plane......... the cloud was gorgeous.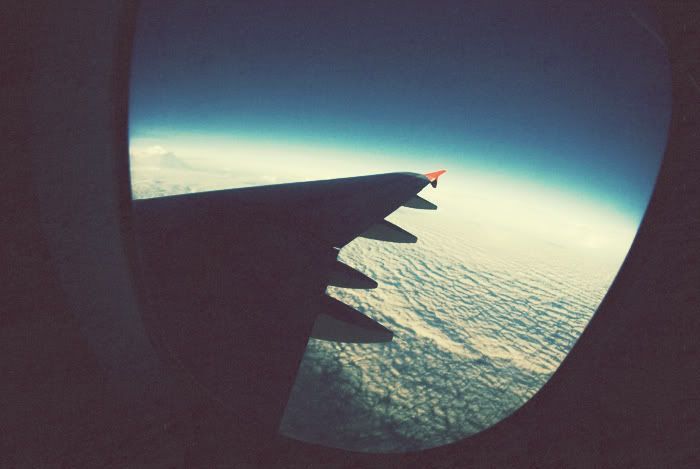 Three hours later, we arrived at Bangkok safely! The Svarnabhumi Airport was gorgeous. By the way, Thailand people got the same face like Indonesian, so I accidentally talked Bahasa with them and they were raising their eyebrows haha :P
Svarnabhumi Airport.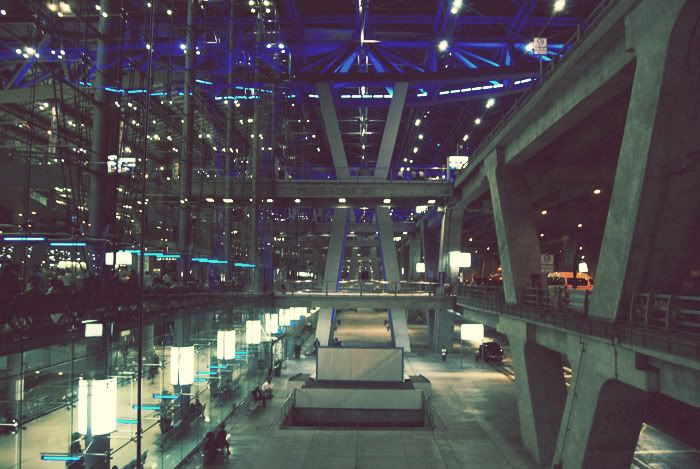 Then we looked for taxi to bring us to the hotel. The taxi driver hardly speak English and when they speak............ I couldn't understand a single thing hahaha.

After an hour (or more) we arrived at I-Residence Hotel. The hotel got a minimalist look. Me likey.
Random :9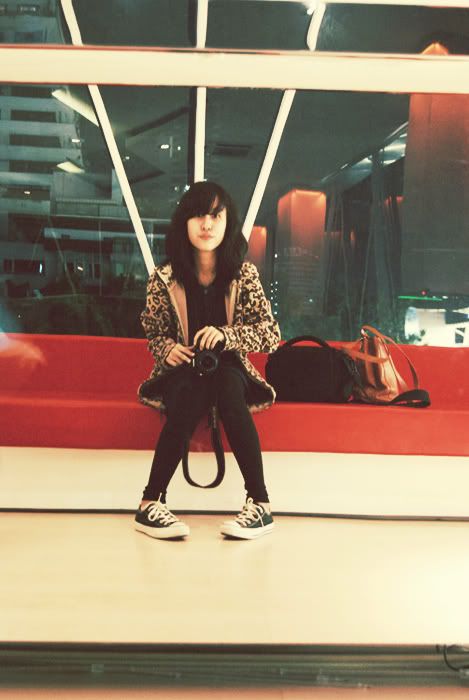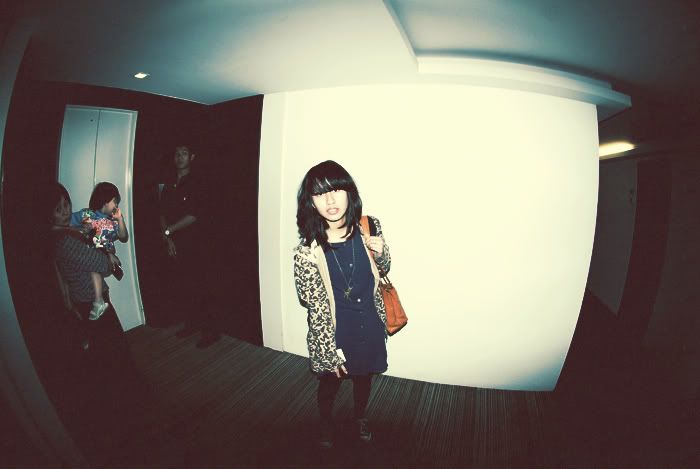 My hotel room. By the way, I used fisheye lens so the room looked bigger but the fact is....... it was tiny. But no problem, it still cozy :)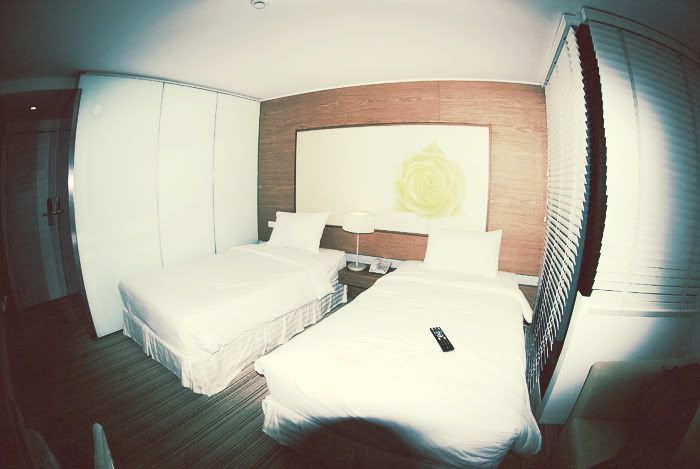 Then after took a bath, we decided to look around for Suan Lum Night Bazaar. It's 11 pm, and my sister was tired so she was mumbling around to my mom and dad and it drove us crazy so after an hour wasting our energy, we got back to the hotel by the Tuk-Tuk. I was sleepy too, and because of my sister, I lost my mood of taking photo :P