April 27th 2011 maybe is one of the best night in my life.
I knew Maroon 5 back then in 2004. My dad introduced me to their first album, Songs About Jane, when I was on the sixth grade of elementary school. I used to sing their songs without knowing the meaning of the lyrics.... If you know what I mean.
Since that time, I always dream to attend Maroon 5's concert. Now in 2011, I finally saw them LIVE!!
I watched it alone. I mean, I don't have any close friends who planned to watch the concert. Mom and dad watched them too, but they were in tribune and (of course) I chose festival class. I don't care. As long I can watch Maroon 5, I don't mind being alone, really.
When I arrived at Istora Senayan at 3.30 pm, there were already people queued at the first gate. It was raining and I didn't bring an umbrella. Fortunately, a group of people behind me used a pretty big umbrella so I didn't get really wet.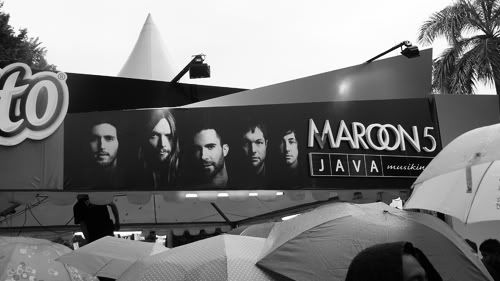 The first gate was opened at 5 pm and we had to queue again at the second gate which didn't take too long. After 30 minutes, I could already ran into the hall, and YEAH I got the second row from the stage.
So we wait for another two and half hours until finally Maroon 5 came out. At that time, I was already at the first row ☺☺
He are the pictures that I took last night. Too bad I don't have any good full band photos... But well, I got some pretty good photos of Adam Levine though :p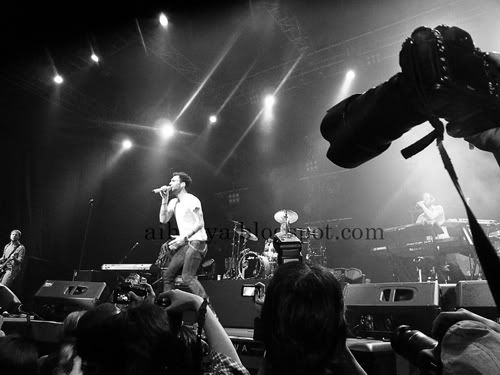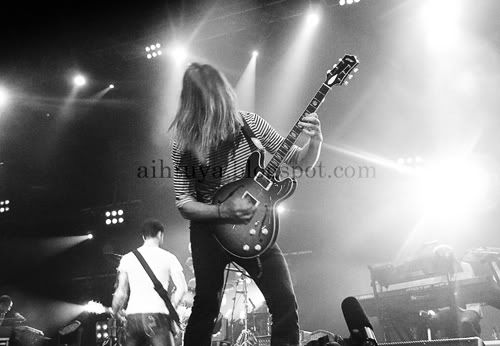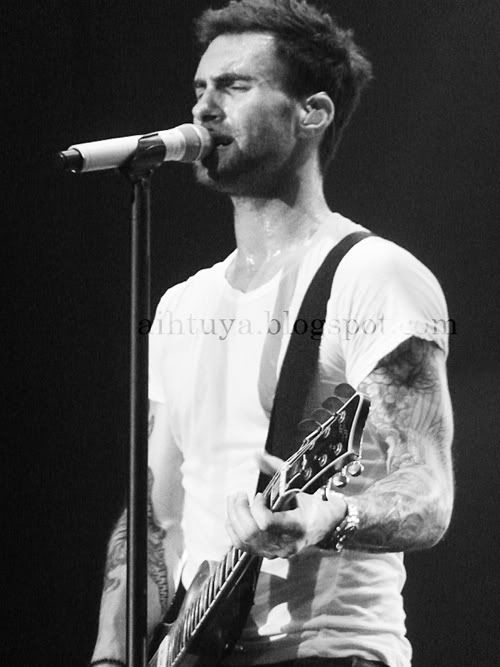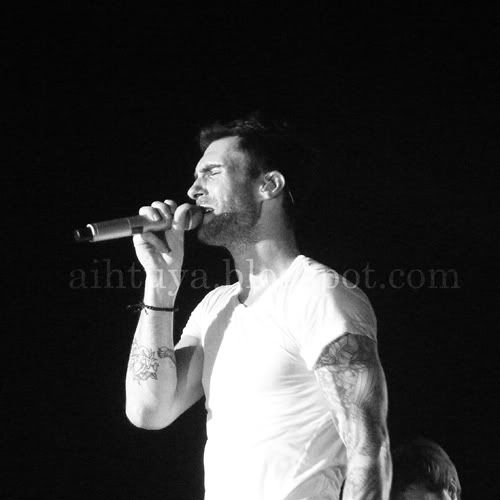 p.s
This video was uploaded by Adam Levine himself on his twitvid account. You PROBABLY can see me lol :p