Went to the nearest donut store few days a go with some friends. It was a nice rainy evening. I brought my laptop but the wifi connection sucked, too bad.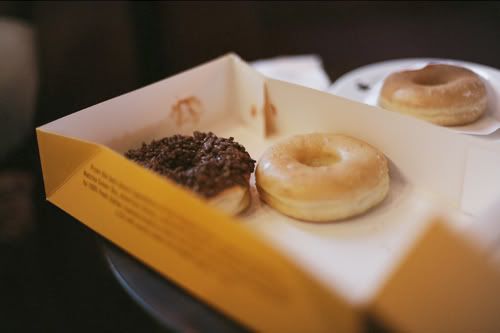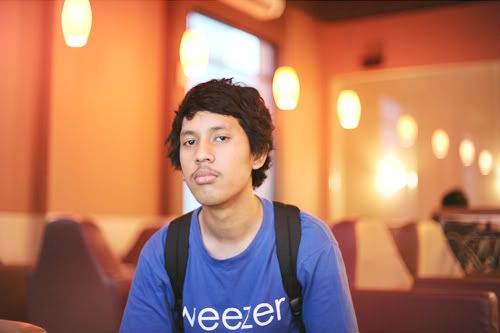 My Weezer-freak friend, Suryo.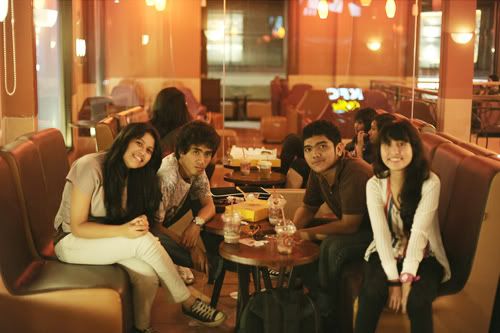 Thari, Billy, Adli, and I.
I was out of focus :(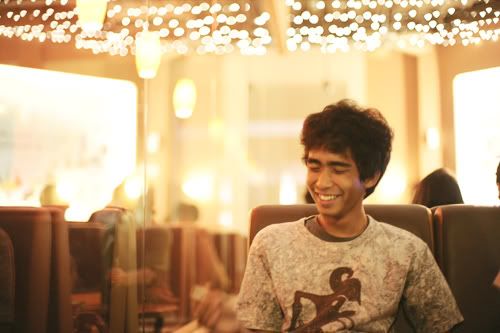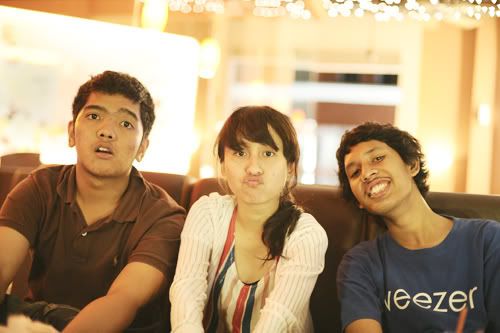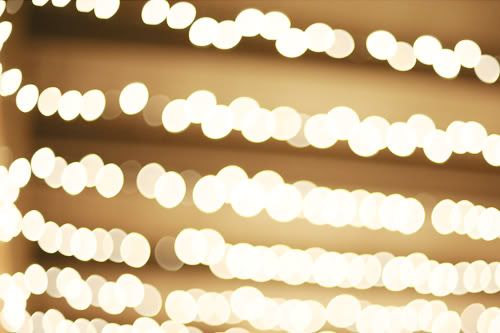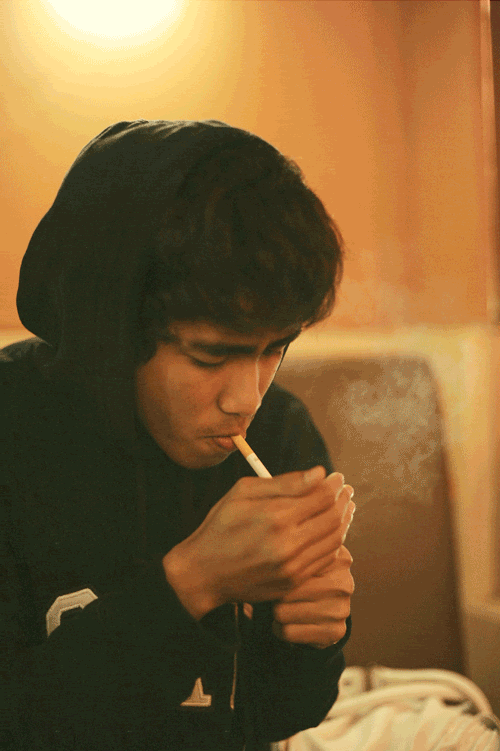 No I don't smoke, but this smoking photo of Billy is kinda rad to be gif-ed haha.